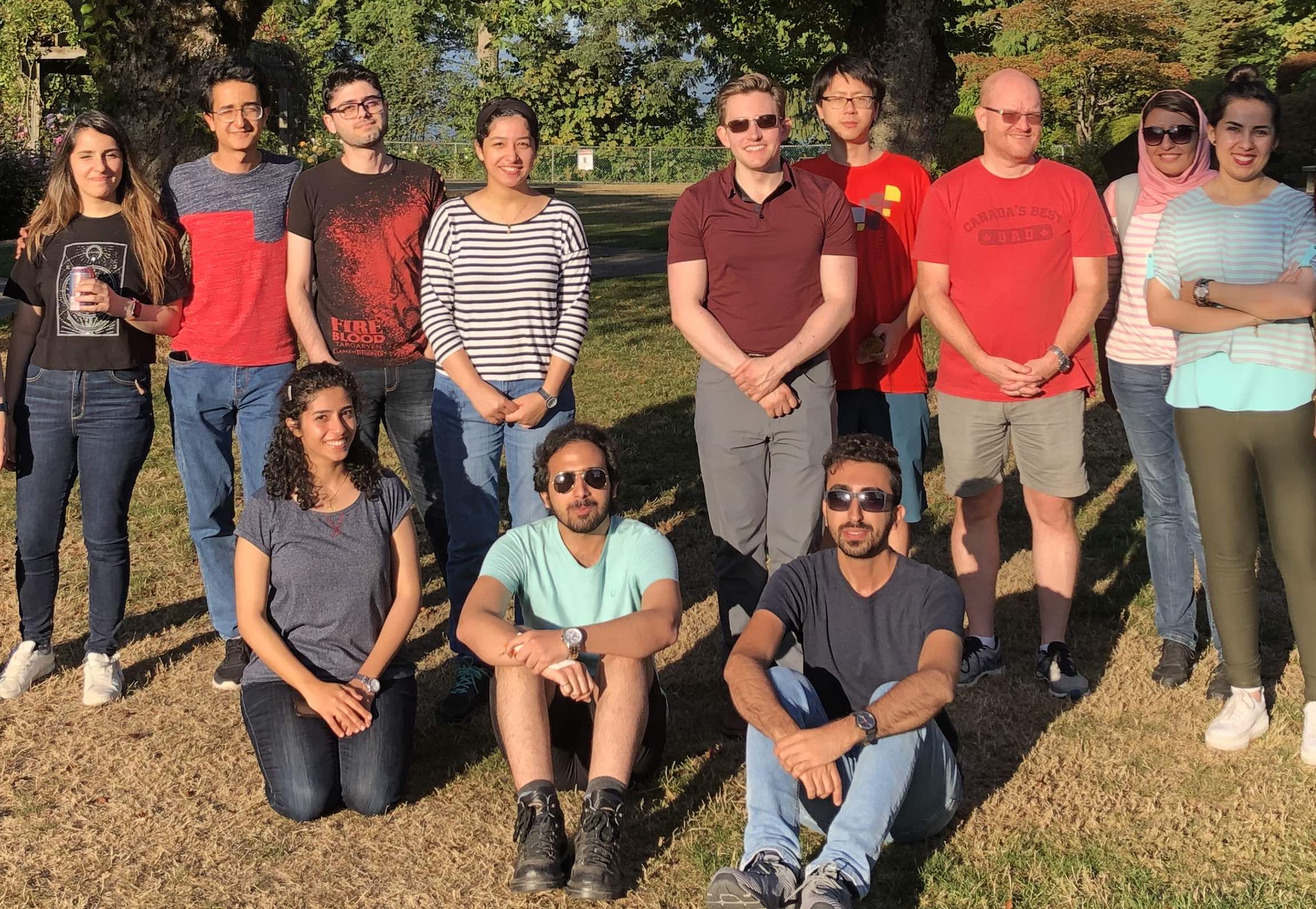 Group members, top left to bottom right: Mariam Arab, Reza Miraskarshahi, Mohammad Saberian, Neda Shokraneh, Max Libbrecht, Pei-Yu Cui, Kay Weise, Nafiseh Sedaghat, Faezeh Bayat, Shohre Masoumi, Mohammad Rezaie, Amir Safari
Email: maxwl at sfu dot ca
Office: TASC 1 9219, SFU Burnaby campus
Mailing address: ASB 9971-8888 University Drive. Burnaby, British Columbia V5A 1S6, Canada
---
Graduate and undergraduate
My group is currently recruiting students at all levels (undergraduate RA, Masters and PhD). If you are interested, please contact me at the email address above, including a CV and a brief summary of your research interests. Graduate applicants should also apply to the SFU CS graduate program.
Postdoctoral researchers
Two postdoc positions are available in the Libbrecht group.
---
---
---
Segway encyclopedia. Reference annotations of 164 human cell types, plus cell type-agnostic encyclopedia.
Domain annotations. Domain annotations of 8 human cell types derived from histone modifications and Hi-C.
---